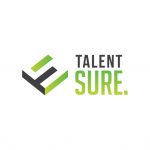 Job Detail
Job Description
Claims Advisor
Location: Verwood, Dorset
Hours: 38 ½ hours per week
Salary: £18,000 – £19,500 per annum
Are you driven by providing an excellent customer experience?  If so, our client, a well-known and leading business in their sector, are looking for a customer focussed individual to join their successful Hire team.
As a Claims Advisor, your will be require to make prompt contact with customer that have been referred to our clients, gather all required information regarding the claim to make a judgement on the viability of the claim. You will also be responsible for making judgment calls on claim liability and analysing recovery prospects and risk to the business.
Main Responsibilities:
Accurately gather and record all required information, recognising where further interrogation or validation may be required over and above customer's version of events.
Strictly adhere to company data protection policy and work towards individual targets.
Satisfy company security requirements in respect of client identification and fraud detection, ensuring team seniors and/or managers are notified of any suspicions.
Liaise with third party insurers, witnesses, repairers, and other interested parties as necessary to fully validate claim.
Utilise systems, industry tools and publicly available web-based resources as necessary to fully validate claim.
Make a judgement call between retaining the claim with the CFR and proceeding with hire arrangements or referring the claim to the Pending Hire Team and/or team senior/manager.
Identify non-viable claims and refer to team senior and/or manager for rejection authorisation.
Provide referrers and customers with regular updates on progress of claim.
In order to be successful in this role, you need to have:
Good level of Education-GCSE level or equivalent
Customer service experience
Previous phone based experience (desirable but not essential)
Strong computer literacy
Good communication skills
Confidence to follow own judgement
Organisation skills
Accuracy skills
Works well as part of a team
Target driven
In return for your hard work and dedication, you will be rewarded with excellent career opportunities, training & development, a range of benefits, and many more.
If you believe you have the skills and experience required to succeed within this challenging role in an established organisation, please APPLY NOW.
Other jobs you may like