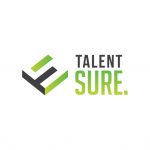 Job Detail
Job Description
Claim Team Leader
Location:             Christchurch, Dorset
Salary:                  £29,000 – £31,000 per annum
Contract:             Full Time, Permanent
Our client specialises in the provision of a quality Emergency Assistance and Claims service, predominantly in the Travel Insurance market.  The Company is appointed to act on behalf of a number of large UK based travel insurers, each of which has services levels that must be maintained. They are looking for an experience Claims Team Leader to join their team.
As a Claims Team Leader, you will be responsible for managing all team operations, ensuring that insurer requirements are fulfilled at all times.  In addition, you will be responsible for managing and processing complex cases, to include complaints and complaints logging in accordance with FSA requirements.
Main Responsibilities:
To act as a positive role model for the company at all times, promoting good working practices plus, hands on management and support for the team on a daily basis.
Proactively manage the team on a day to day basis to ensure quality claims handling, excellent customer service and administration.
Work actively to promote good communication of all key operational issues and Company directives to staff on a regular and defined basis.
Ensure that claims are processed within service and in accordance with insurers requirements.
Ensure that case reserves are accurate at all times, taking personal ownership for your teams reserves plans.
To ensure that all team authorising is processed within 24 hours with feedback on payment/declinature issues being provided to the team in the appropriate manner.
To conduct quality monitoring on claims handling and provide feedback to the team in the appropriate way.
To ensure that all complaints received are responded to within 24 hours, with the appropriate complaints being referred and logged as per insurer requirements.
To ensure all possible recovery actions on cases are identified and passed to the Recovery team.
To ensure that the team fully investigates all claims to ensure there is no risk of fraud.
To ensure that the team proactively communicates with clients by telephone where possible to obtain claims data and respond to general queries.
Ensure file ownership in the team.
Record all compliments received in the Company log and share details with the team.
Conduct staff objectives setting and performance reviews, plus one-to-ones in accordance with Company requirements recording the results in the Company appraisal system.
Support other Team Managers as required in order to maintain service levels.
Complete any other tasks as may reasonably be required in order to support the business needs.
In order to be successful as a Claims Team Leader, you will require:
A good standard of education
Be able to demonstrate good verbal and written communication skills.
Previous managerial or supervisory experience, preferably in a travel claims environment or customer service role, working as part of a busy team.
Excellent interpersonal and organisational skills.
Good report writing skills.
So, if you are looking for a busy and highly successful business to take the next step in your career, and want to work with a friendly and supportive team, APPLY TODAY!
Other jobs you may like