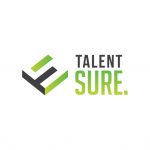 Job Detail
Job Description
Customer Service Advisor
Location: Bournemouth
Salary: £22,000 per annum
Hours: Monday-Friday 8:30am – 5:30pm and 1 in every 4 Saturdays 9am – 12pm
Our client, a well-established company in Bournemouth, is looking for a passionate and professional customer service professional to join their friendly team.
Reporting to the Customer Service Manager, the Customer Service Advisor is responsible for achieving customer satisfaction by providing effective communication with both clients and suppliers.
Main Responsibilities:
Responsible for answering all incoming calls and dealing with the query raised or direct the call to the relevant department.
Responsible for listening to client queries and understanding the client's needs and provide support and advice to the queries that the clients raise. Ensuring that 'issues' are escalated to the Customer Service Manager where needed.
Ensure that all allocated 'issues' are dealt with promptly, that all relevant parties are updated accordingly and that the 'issues' are all completed in a timely and efficient manner.
Responsible for contacting the supplier to discuss the points highlighted by the client and provide effective correspondence with the supplier on behalf of the client.
Ensure that all client deliveries are checked and that the purchase order is updated accordingly to reflect this.
Responsible for handling all emails received and provide relevant answers to the queries raised. If the email is not appropriate for their own response the Customer Service Advisors are responsible for allocating the content of the email to the relevant department.
Responsible for looking for 'emergency suppliers' where necessary and check their documentation to ensure compliance against regulatory standards
Responsible for the maintenance of client records, this includes change of company name and change of locations.
Assist with any projects that are set by the management team.
In order to be successful in this Customer Service role, you will need:
Strong verbal and written communication skills
Exceptional organisational skills and the ability to work in a fast-paced environment
So if you are looking for your next step within Customer Service, apply today!
Other jobs you may like