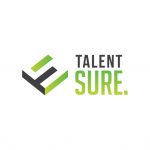 Job Detail
Job Description
Customer Services Advisor
Location: Poole
Salary: £21,000 per annum + Commission
Our client is kind of a big deal in their industry, they are leaders and pave the way for setting high standards and following through on promises. They get to work with some really well known, household brands and they are looking for strong representatives to continue their success.
The role:
Process and handle calls coming through from clients effectively, professionally and recognise opportunities to upsell and offer alternative products that better suit the client needs
Manage key accounts and build strong relationships
Use in-house systems and keep them up to date with all orders and communication along with other administrational tasks
Correspond with other departments to ensure availability to complete and fulfil on orders
Support the team through effective planning and time management
Additional ad-hoc duties when required
Favourable skills:
Ability to provide outstanding customer service over the phone, email and other through other channels and have experience in this area of work
Meticulous attention to detail
Rocognising opportunities to demonstrate strong product knowledge through, cross-selling and upselling
Ability to work in a team and communicate well
Proficiency in Microsoft Office applications
Quick learner
Happy to provide more thorough information, just apply!
Other jobs you may like