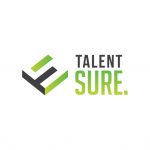 Job Detail
Job Description
Analytics & Engagement Technology Lead
Hours:                   Monday – Friday, 8.30am – 5.30pm
Salary:                  £25,000 – £40,000 DOE
Location:             Bournemouth (Hybrid working available)
Our client is a highly successful marketing agency based in Bournemouth and they are recruiting for an experienced candidate to lead on their analytics and results reporting technology solutions – from both consultative and implementation perspectives. This focus involves making sure clients get the best out of their 'Experience Platform' features and analytics, including split testing, personalisation and 'experience analytics'.
Main Responsibilities:
Configure analytics and goal/conversion/ecommerce/KPI/business metric tracking
Creation of custom tracking code, in particular using custom tags and triggers in Google Tag Manger
Consult on, and apply, advanced paid tracking solutions using Google based and other solutions – including social media platform based tracking solutions.
Troubleshooting analytics challenges for clients including overlap with client's digital teams, supplier agencies and associated technology partners
Implementation and troubleshooting overlap with chosen partners for digital marketing 3rd party solutions e.g. consent management (currently OneTrust), call tracking (currently Infinity), tracking of recorded website visits (currently Hotjar)
Client and prospect technical SEO audit and recommendations reports
Recommend and deliver technical, analysis and analytics based SEO tasks
Keeping in touch with digital marketing, digital marketing tech and experience platform developments and associated communities and learning sources.
In return, our client offers a fantastic working environment and great benefits.
To find out more, APPLY TODAY!
Other jobs you may like