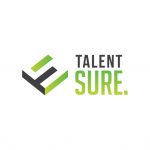 Job Detail
Job Description
Digital Marketing Lead
Hours: Monday to Friday 40 hours per week (with flexitime model)
Salary: £25000 to £35000 p.a. depending on skills and experience
Location: Central Bournemouth
Our client is a highly reputable Digital Agency in Bournemouth, are looking for an experience Digital Marketing Lead to join their successful team. This role sits within the Experience team and is a combination of digital marketing, engagement marketing, marketing automation, analytics and results analysis, campaign and content co-ordination.
The role would work closely with the experience team specialists for creative, UX and advanced analytics implementations. This role will also form part of project and engagement teams with separate roles for solutions architecture, technical, account, project management and testing.
Main Responsibilities:
Understand website audiences and competitor strategies, using keyword research and various other tools
Search Engine Optimisation campaigns and project phase contributions for clients – planning, consultancy and implementation – including on site and off site activities
Paid search and paid promotional campaigns for clients – planning and implementation including Google/Youtube, Facebook/Instagram, LinkedIn
Social networking / Online PR based campaigns for clients – planning and implementation
Plan and implement email campaigns and email based marketing automation
Utilise Experience Platform personalisation and engagement marketing features – Sitecore, Optimizely (formerly Episerver), Progress Sitefinity and Umbraco
Progress company learning and use of Dotdigital (formally Dotmailer) capabilities
Utilise Hubspot for marketing and any agreed client engagements
Analyse client digital marketing results providing recommendations for improvements
Ongoing results and campaign reporting for clients
Advanced user of Google Analytics and informing advanced Tag Manager / Analytics configuration
Use of other company selected analytics and reporting tools e.g. SEMRush, social media specific tools, Experience Platform based analytics
Conduct agreed analysis of digital results for continuous improvement and marketing
Lead Experience Team campaign and client communication for agreed clients and campaigns
Co-ordinate and QA team inputs to campaigns – inside and outside of Experience team
Content evaluation and planning with clients including content editing and generation where required
Deliver pre-agreed and planned client training in the use of digital marketing & content tools
Review content implementation by client and wider team to ensure quality and intended user experience
Test fit between planned UX, Creative and Digital Marketing implementation and work in progress solutions across devices. This may involve the use of tools like www.crossbrowsertesting.com to save time and effort and focus allocated time on logging any issues for team resolution
In return for your hard work and commitment, our client offers fantastic benefits including:
Competitive rates of pay with opportunities for progression
Holiday allowance of 20 days plus bank holidays, plus an extra holiday day per year of service up to an extra 5 days holiday
Simply Health Cash Plan
Pension
Social evenings and team days
So if you are looking to take the next step within your digital marketing career, then APPLY TODAY!
Other jobs you may like