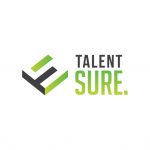 Job Detail
Job Description
Insurance Retentions Executive
Salary: Up to £22,500 per annum
Hours: Monday – Thursday 9.00am – 6.30pm and Friday 9.00am – 3.30pm
Location: Mainly remote working, however will be required to travel to Head Office in Poole on some days
Our successful client, with their new offices based in Poole, are looking for experienced retentions or sales candidates within the insurance sector.
They have experienced successful growth over the past few years and are now entering a new phase of development, and they are looking to hire new people to join them on this exciting journey.
This role will mainly be working from home, and our client will provide a laptop and all the necessary hardware equipment to carry out the role, but you will require a suitable space for a home office and have a strong internet connection.
As an Insurance Retentions Executive, your main responsibilities will be:
Dealing with customers wishing to discuss their insurance policy ranging from mid-term adjustments, renewal and cancellation of cover.
Selling the benefits of the insurance product in a compliant and transparent way so customers wish to renew their policy
Interacting with customers and internal departments in order to deal with new business, renewals, mid-term adjustments and cancellations
Ensuring compliance during all communications and processes
Maintaining consistently high quality and performance
Full training and coaching will be provided.
In order to be able to carry out this role, you must have:
A minimum of 1 year experience within an Insurance role
Retentions or Sales experience essential
Strong objection handling skills and ability to effectively deal with retention calls
Computer literate with excellent keyboard skills
Ability to work well under pressure and remain effective
Strong and positive work ethic and attitude
Clear verbal and written communication skills
Excellent rapport building and communication skills to succeed
If you are excited to join a company that is growing quickly with great opportunities, apply today!
Other jobs you may like