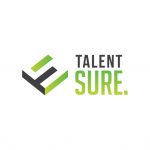 Job Detail
Job Description
Loss Control Agent
Location: Verwood, Dorset
Hours: 38 ½ hours per week
Salary: £18,500 per annum
Are you driven by providing an excellent customer experience?  If so, our client, a well-known and leading business in their sector, are looking for a customer focussed individual to join their successful Loss Control team.
As a Loss Control Agent, you will be required to log and record first notification of loss, assessing damage and circumstances, and deciding whether the client is able to supply a new hire. In addition, you will be required to liaise with Insurers and Solicitors for damage recovery and any other costs incurred.
Main Responsibilities:
Complete a First Notification of Loss report from a Customer following any damage reported to a hire vehicle.
Accurately gather and record all required information, recognising where further interrogation or validation may be required over and above a customer's version of events to ensure next actions are appropriate.
Assess extent of damage caused and establish roadworthiness of the hire vehicle.
Assess if a further hire car is required and whether a further vehicle should be provided depending on any security concerns.
Satisfy company security requirements in respect of client identification and fraud detection, ensuring team leaders and/or managers are notified of any suspicions.
Liaise with Insurers, witnesses, repairers and other interested parties as necessary to fully validate or progress the claim.
Identify any shortfall or costs disputes with Insurers and Solicitors to ensure a full recovery is made.
Act as an intermediary and work with Insurers and Suppliers to resolve any financial disputes by obtaining information from Engineers and provide any supporting evidence for the dispute.
Overcome a client's objections to help resolve outstanding Loss Control files and obtain evidence from there for any disputed cases.
Processing invoices, payment plans and write-offs.
Liaise with any other parties involved in a case including police.
Processing all related administration documents.
In order to be successful in this role, you need to have:
Good level of Education-GCSE level or equivalent
Customer service experience, ideally within a Claims environment
Previous phone based experience (desirable but not essential)
Strong computer literacy
Good communication skills
Confidence to follow own judgement
Organisation skills
Accuracy skills
Works well as part of a team
Target driven
In return for your hard work and dedication, you will be rewarded with excellent career opportunities, training & development, a range of benefits, and many more.
If you believe you have the skills and experience required to succeed within this challenging role in an established organisation, please APPLY NOW.
Other jobs you may like