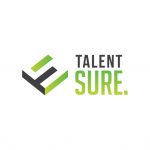 Job Detail
Job Description
Motor Claims Handler

Salary Range: £19,460 increasing to £23,700 over 30 months
Location: Eastleigh
Hours: Monday – Friday 9.00am – 5.00pm
Our client, a highly reputable client with offices across the UK, are currently recruiting for a Motor Claims Handler to help and support customers who have been involved in accidents, ensuring their claims are handled accurately and efficiently.
You will have ownership of all aspects of a claim, from gathering information from the Policy Holder to engaging with external parties including lawyers, accident management companies and third-party insurers to name a few.
As a Claims Handler, you will work proactively and be accountable, managing your allocations efficiently and prioritising urgent caseloads. You will be passionate about ensuring the right outcomes for both the customer and the business, gathering evidence needed in order to settle claims in a timely and cost-effective manner.
We are looking for resilient, adaptable and motivated individuals who have a confident telephone manner and excellent communication skills. If problem solving and multitasking is something you pride yourself on, then this is the environment for you!
Main Responsibilities:
Manage the commencement of motor claims ensuring the customer's requirements and expectations are fully understood.
Ensure that claims are handled in the correct technical manner, in accordance with policy cover, legal liability, and departmental fraud and ensure compliance with company policy and external regulators.
Manage clear communications with our customers and a variety of third parties, both verbal and written communication including letter writing.
Proactive use of the telephone to engage with external parties in order to move the claim on.
Proactively manage an allocation of claims alongside dealing with postal and incoming telephony demand.
Protect claims cost and take ownership of making informed decisions relating to payment of claims, liability, settlement costs and complaints
Prioritising claims, ensuring urgent matters are managed efficiently to ensure that we provide customers with a high-quality claims service that strives for excellence and deal in a cost-effective manner.
Identify the indicators of fraud and use questioning/investigation techniques to decide if the claim can be progressed to payment or repudiation.
Ensure all supporting administrative tasks are completed

In order to be successful, our client is looking for:
An excellent communicator with strong attention to detail and accuracy to deal effectively with all contacts ranging from the general public through to lawyers.
The ability to influence and persuade others to your way of thinking.
Experienced in multitasking and prioritising your own workload with the ability to make decisions under pressure.
Computer literate with the ability to learn new systems.
Experience delivering customer service
Positive attitude with a flexible and resilient approach to change and teamwork.
In return for your hard work and commitment, our client offers fantastic benefits including:
         A competitive pension for which our client will pay twice the amount.
         Generous amount of holidays with the option to buy up to 10 additional days.
         Annual Salary review.
         Discretionary annual bonus based on personal and company performance.
         Life assurance of 4 x salary with the option to flex up.
         Flexible benefits package (private medical insurance, health and dental plans, free life assurance policy, discounted gym membership, cycle to work scheme as well as discounts with a wide range of retailers through our partner Perkz.com).
         Wellbeing activities – support groups, yoga, mindfulness sessions, Sports and Social Club events and more.
So apply today to find out more!
Other jobs you may like