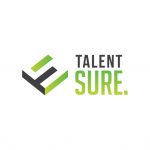 Job Detail
Job Description
Plant Area Manager
Location: Henley-On-Thames
Salary: £26,000 per annum
Hours: 40 hours per week
With an obvious passion and knowledge for plants, you will enjoy working in a fast-paced environment, be highly motivated, commercially aware and able to create inspirational displays to tempt customers and showcase a changing seasonal offering.
Working outdoors in all weather, you will have past horticultural experience, preferably in a comparable role in a garden retail business and enjoy sharing your knowledge and passion for plants and gardens to advise our customers on their plant choices and other garden related questions.
Competent in the use of IT, you will manage the plant area EPOS data, including management of special offers, to ensure the smooth operation of plant sales through the tills.
While garden retail experience is preferred, consideration will be given to exceptional individuals who are able to illustrate in depth horticultural and retail experience.
Main Responsibilities:
Managing and motivating a team of staff
Responsible for the ordering of products as per seasonal requirements, in line with sales targets, seasonal trends and footfall to anticipate demand, and ensure effective maintenance of plant displays without excessive wastage.
Providing excellent customer service and giving good advice to customers
Maintaining plants to ensure that quality and visual appearance are maximised
General upkeep of the outdoor sales area.
Managing promotions, stock levels, plant quality and sales performance.
Ensuring standards for customer service, quality, Health and Safety are met
Dealing with EPOS system, general administration, and site security
The ideal candidate will be:
Previous experience within horticulture and extensive knowledge of plants
Garden retail experience desirable
Hands on and proactive
Have flair for producing creative merchandising displays
Possess excellent interpersonal and communication skills with great attention to detail
Have the ability to promote good team spirit to deliver great customer sales and service
Have good business acumen
Other jobs you may like