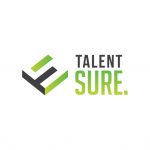 Job Detail
Job Description
Quality Assurance Associate
Location: Southampton
Salary: Negotiable DOE
Hours: 37 ½ hours per week – Monday to Friday
Our client is an award-winning fintech. They are passionate about customer service and proud and humbled that they have an 'Excellent' Trustpilot score of 4.9. They have won many industry awards, such as the ''Consumer Credit Awards'' award for 'Best Personal Loan Provider' in 2017, 2018,2019 and 2021 and the Lending Awards' 'Customer Service Excellence – Alternative Lending' award in 2019. In addition, they have just won the ''Treating Customers Fairly Champion'' award in the Consumer Credit Awards this year.
As a result of continued and successful growth, our client is now recruiting for a Quality Assurance Associate to join their friendly and professional team. Working under the direction of the Risk Operations Manager, the Quality Assurance Associate will play a key role in building and developing this new function and will be the primary owner of refining and managing the ongoing quality assurance processes.
Main Responsibilities:
Conduct regular quality audits, including call listening, across all Operations areas and the Servicing function
Monitor and feedback on individual and team quality metrics through both informal communications and structured reports, produce detailed regular quality reports for Operations management; liaise with the credit analyst team to produce company level reports for the Senior Management Team
Work with all Operations areas on action plans to improve quality
Monitor control effectiveness and make recommendations for improvement
Suggest and implement process improvements, gaining buy in from all stakeholders
Encourage continuous improvement in all areas of the operation including processes, training, communication and quality
Skills and Experience needed:
Excellent attention to detail
Strong written and verbal communications skills
The highest level of integrity
Report writing experience
Previous experience of working within a consumer lending environment or other financial services
Previous quality assurance experience
Excellent stakeholder management skills with the ability to work with all levels/functions of the business both junior and senior members of staff
In return for your hard work and commitment, our client offers fantastic benefits, including:
Pension Scheme
Bonus
Life Cover (4x basic salary
22 days holiday (rising by one day after each completed year of service to up to a total of 25 days per annum)
Discounts across well-known retailers and restaurants
So, if you want to find out more, APPLY TODAY!
Other jobs you may like