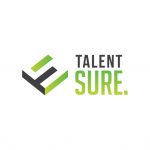 Job Detail
Job Description
Reservations Agent
Location: Verwood, Dorset
Hours: 38 ½ hours per week
Salary: £17,838 per annum
Are you driven by providing an excellent customer experience?  If so, our client, a well-known and leading business in their sector, are looking for a customer focussed individual to join their successful Loss Control team.
As a Reservations Agent you are required to be the primary point of contact for designated customers and all rental suppliers, either directly or indirectly. You will deliver a high quality and efficient service by ensuring processes are followed resulting in the smooth delivery of vehicles ensuring all client requirements are met.
Main Responsibilities:
To source appropriate hire vehicles meeting the client's needs, negotiating with Hire suppliers.
Update referrers and clients on the progress of sourcing a vehicle and ensure that Service levels are achieving the required standard.
Ensure all inbound calls are answered within service level agreements and in a professional manner meeting call targets and individual objectives.
Accurately work within agreed procedures to ensure all required information is taken, recorded and in certain cases authorised by the insurer.
Accurately and efficiently administer all relevant paperwork.
Build rapport with customers and referrers, communicating effectively to correctly identify client needs.
Be able to resolve customer issues ensuring the customer is satisfied and that the issue is resolved in an efficient manner including front line complaint notification & management.
Produce daily reports and paperwork.
Adhere to company data protection policy.
Contribute/assist in championing the need for continuous improvement, seeking to improve processes and efficiencies.
Work towards individual and team targets.
Any other ad hoc duties as required by the business.
What do we need from you?
Excellent customer service skills
Experience of dealing with customer queries on the telephone is desirable, but not essential
Good level of Education – GCSE level or equivalent
Excellent communication skills
Very good attention to detail
Good organisation skills
Team player
Target Driven
Confidence
Accuracy
In return for your hard work and dedication, you will be rewarded with excellent career opportunities, training & development, a range of Benefits and Incentives and many more.
If you believe you have the skills and experience required to succeed within this challenging role in an established organisation, please APPLY NOW!
Other jobs you may like