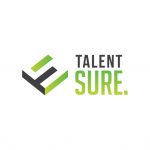 Job Detail
Job Description
Retail and Customer Service Assistant
Location: Poole, Dorset
Salary: £19,000 per annum
Hours: Monday to Thursday – 8.30am – 5.15pm, Sunday 9.45am – 4.15pm
We are recruiting for a Retail and Customer Service Assistant to join a well-established business with their offices and shop located in Poole, Dorset.
If you currently perform well in a busy, friendly team where you all collaborate to deliver the best possible outcome for your customers then this could be a great opportunity for you.
Key Responsibilities
Customer service for National Account customers
Answering the telephone
Giving basic technical advice to customers
Picking and packing for post
Arranging post for pick up
Taking customer orders
Being dedicated to delivering excellent customer service
Deal with customer needs and resolve any issues
Price stock correctly and merchandise in line with Company procedure
Make customers aware of product promotions and offers
Assist with unloading of deliveries and storage of stock
Operate till, accept payment by cash, credit and debit card, cashing up
Supervision of the store when required
Product Knowledge-Providing detailed information about our products to customers
Replenishing Stock
Keep up to date with the latest products
Keeping displays to the highest standard
Ensuring the store is clean, tidy and well stocked
Opening and closing the store
Key Skills
Ability to work independently and as part of a team
Hardworking and reliable
Superb attendance and punctuality
A can-do attitude and excellent customer service skills
The willingness to go the extra mile for our customers
To be responsible and reliable
The ability to be flexible
To enjoy working in a fast-paced, varied environment, hitting targets and meeting deadlines
Previous experience working in a customer facing/retail role.
So if you are looking for a varied and enjoyable customer service role, apply today!
Other jobs you may like