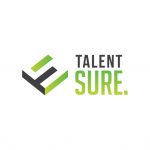 Job Detail
Job Description
Sales Academy Opportunities!
Sales Development Representative
Salary: Up to £25,000 basic salary – up to £30,000 OTE
Location: Bournemouth, UK
Hours: Monday – Friday
Our client is a leading software company and they are looking to grow their sales function in their Bournemouth office.  If you're passionate about starting your career within sales and want the opportunity to be part of an industry leading sales academy, where you will be provided outstanding training and coaching, then this could be the role for you!
The Sales Academy with our client is designed to attract highly motivated individuals keen to kick start their career in Sales. Your first role will be as a Sales Development Representative which is the job title for a Sales Trainee or Sales Associate. This will suit someone looking for an entry level or graduate sales opportunity, as our client will provide you with the training and development so that you can reach your full potential.
You will participate in a 3- month training programme tailored to your development needs which helps you create your journey. The first 3 months includes: induction, power sessions, on the job coaching and peer support. Equipping you with the skills and experience to be promoted to Sales Executive, along with uncapped bonuses and up to an additional 20k commission OTE and beyond to Sales Manager.
Your development doesn't stop there as you have the opportunity to continue and create your own career, whether that is a more senior role, including a direct route to management, or if you have a passion for the product you can move into our product development area.
Main Responsibilities:
Identify key decision makers and conduct thorough fact finding ensuring each appointment is well qualified
Proactively contact prospective clients over the phone to book demonstrations of the software and hand the client over to the further Sales teams once booked.
Take a proactive approach to your own day and performance, looking for opportunities of growth in your personal and professional development.
In order to be successful, you need to be:
Ambitious, target driven and highly motivated to succeed
Have great communication skills combined with a passion to get into sales
Motivated by goals and targets
Passionate about your own career development, utilising the support, training and coaching provided to develop your sales skills.
Confident and be able to articulate yourself well: overcoming obstacles and securing appointments.
Able to build rapport with business owners and high-level individuals within other businesses
A self-starter: someone who thrives when they're achieving their goals and meeting targets
Comfortable and resilient in a fast-based environment, making outbound calls to other businesses will be a big part of your day.
As well as outstanding training and development opportunities, our client also offers some excellent benefits, including, but not limited to:
20 days plus Bank Holidays, increasing with each year of service (capped at 24)
Birthdays off!
5 paid Charity days, volunteer days, fundraisers, charity events, where you can give back to the wider community.
Employee Assistance Programme
Company socials, Regatta, Family Fun-Day, subsidised Ski trip, Christmas parties, now we are allowed to celebrate together again
So, if you want to kick-start your career with a fantastic company, the apply today!
Other jobs you may like