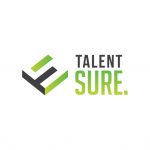 Job Detail
Job Description
Underwriting and Fraud Officer
Location: Southampton
Salary: Negotiable DOE
Hours: 37 ½ hours per week – Monday to Friday
Our client is an award-winning fintech. They are passionate about customer service and proud and humbled that they have an 'Excellent' Trustpilot score of 4.9. They have won many industry awards, such as the ''Consumer Credit Awards'' award for 'Best Personal Loan Provider' in 2017, 2018,2019 and 2021 and the Lending Awards' 'Customer Service Excellence – Alternative Lending' award in 2019. In addition, they have just won the ''Treating Customers Fairly Champion'' award in the Consumer Credit Awards this year.
As a result of continued and successful growth, our client is now recruiting for an Underwriting and Fraud Officer to join their friendly and professional team.
The role would be hands on, with the candidate expected to be able to underwrite applications within the working queue on a daily basis as a priority, as well as undertake fraud investigations.
Main Responsibilities:
Fraud investigations – Take ownership for allegations of fraud from start to finish, by following internal processes and procedures. This will involve speaking to customers, liaising with third party organisations such as CIFAS and Action Fraud and providing recommendations to the fraud investigations committee, which meets weekly.
Manual underwriting – become a subject matter expert within underwriting and competent in understanding the underwriting guide.
Be able to underwrite a range of applications, ensuring compliance to policies and procedures.
General consumer credit awareness and horizon scanning – understanding the current regulatory climate, specifically regarding developments at the FCA and FOS and how influence the credit policy.
In order to be successful in the team, you will need to have:
Experience of fraud within financial services
Experience within manual underwriting space or similar
Good eye for detail
Ability to multi-task and change focus during the day between Fraud and Underwriting
Strong negotiation and communications skills
Be able to present recommendations/proposals to senior management
Excellent organisation skills
Reasonable grasp of excel word and data collation
So, if you are looking for an underwriting role, working for a fantastic Company, APPLY TODAY!
Other jobs you may like