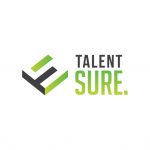 Job Detail
Job Description
Sales Executive
Salary: Negotiable (up to £30,000 per annum)
Realistic OTE: £35,000 – £60,000 (uncapped)
Hours: Monday – Friday (no weekends!)
Location: Portsmouth
We have an opportunity to join the UK's leading business intelligence software provider internationally and one of the fastest growing software companies globally.
Our client is a prestigious Global company with continued and successful growth in the UK and USA. They are currently looking for enthusiastic and driven individuals to join their sales team.  With amazing bonuses and incentives, they want money-motivated individuals to join their dynamic sales team!
Key Responsibilities:
Contacting International prospective clients by phone and email to introduce our product, working tenaciously to maximise your contact levels and ultimately your sales
Building rapport and developing relationships with customers via telephone calls and emails
Conducting on-line demonstrations of our software for prospective clients, outlining the features and benefits our tool can add to their business
Arranging customer product trials and presenting the trial results to prospective clients
Negotiation of contractual terms and conditions
Working to revenue targets in a fast-paced environment
The successful candidate is likely to possess:
A minimum of B2B sales role (highly desirable)
Previous experience working within a fast paced sales environment
A strong 'will to win'
Perseverance; the self-motivation to see the sales process through from start to finish
Commercial acumen; the ability to build rapport with senior Directors and business owners in a credible and informed manner
Demonstrate a proactive 'common-sense' approach to business
Be well organised and able to manage your own time
Phone based sales experience within a professional (ideally b2b) environment gives you a distinct advantage
What our clients offers in return:
Competitive salary DOE, plus uncapped commission and incentives
Amazing incentives, including recent trips to Las Vegas, Florida and Dubai
Clearly defined training and career progression (clear roadmaps to help increase salary, commission and career)
25 days holiday, plus bank holidays
Birthdays off
Free parking
On-site gym
Personal development (books, courses, etc…) sponsored by the company
Sales team incentives, recent trips include Las Vegas, Florida, and Dubai
Company socials including Summer/Christmas parties and Family Fun-Days
If you would like to be considered for this role apply now!
Other jobs you may like